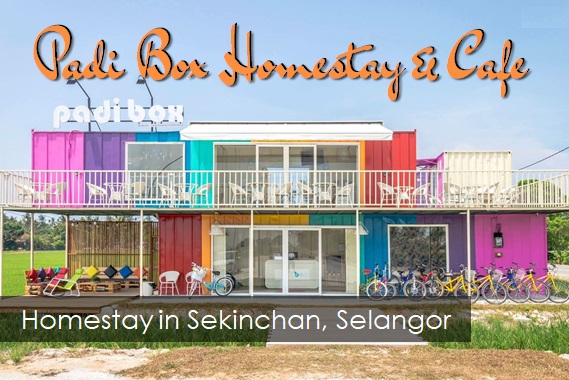 Padi Box Homestay & Cafe
Looking for a unique accommodations that you must visit in Malaysia?
30minutes drive to kuala selangor sky mirror jetty!!
Padi Box Homestay and Cafe is built from renewable-freight-containers. It is a combination of a cosy homestay and café. The cheerful with colorful, imaginative features containers and you can enjoy the serenity of a picturesque paddy fields and fresh air.

Visit www.padibox.com for more info and make your reservation now!.
Check out these photos of some unbelievably amazing homestay at Sekinchan, Selangor.